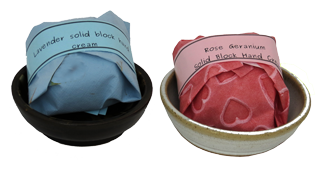 A beeswax and olive oil hand balm.
The ingredients are beeswax and olive oil, scented with either lavender or rose geranium essential oil, or left unscented.
To use, simply rub into the hands as required.
Stoneware dishes will be available in a variety of colours for the hand balm to sit in.